This week we introduced the Exoscale Academy. We believe that lifelong learning is essential for everybody. With our newly opened Academy we now enable our customers to scale their knowledge and demonstrate their cloud readiness.
Our course catalog offers content for everyone - from beginners to experienced cloud experts. All courses are self-paced and done online.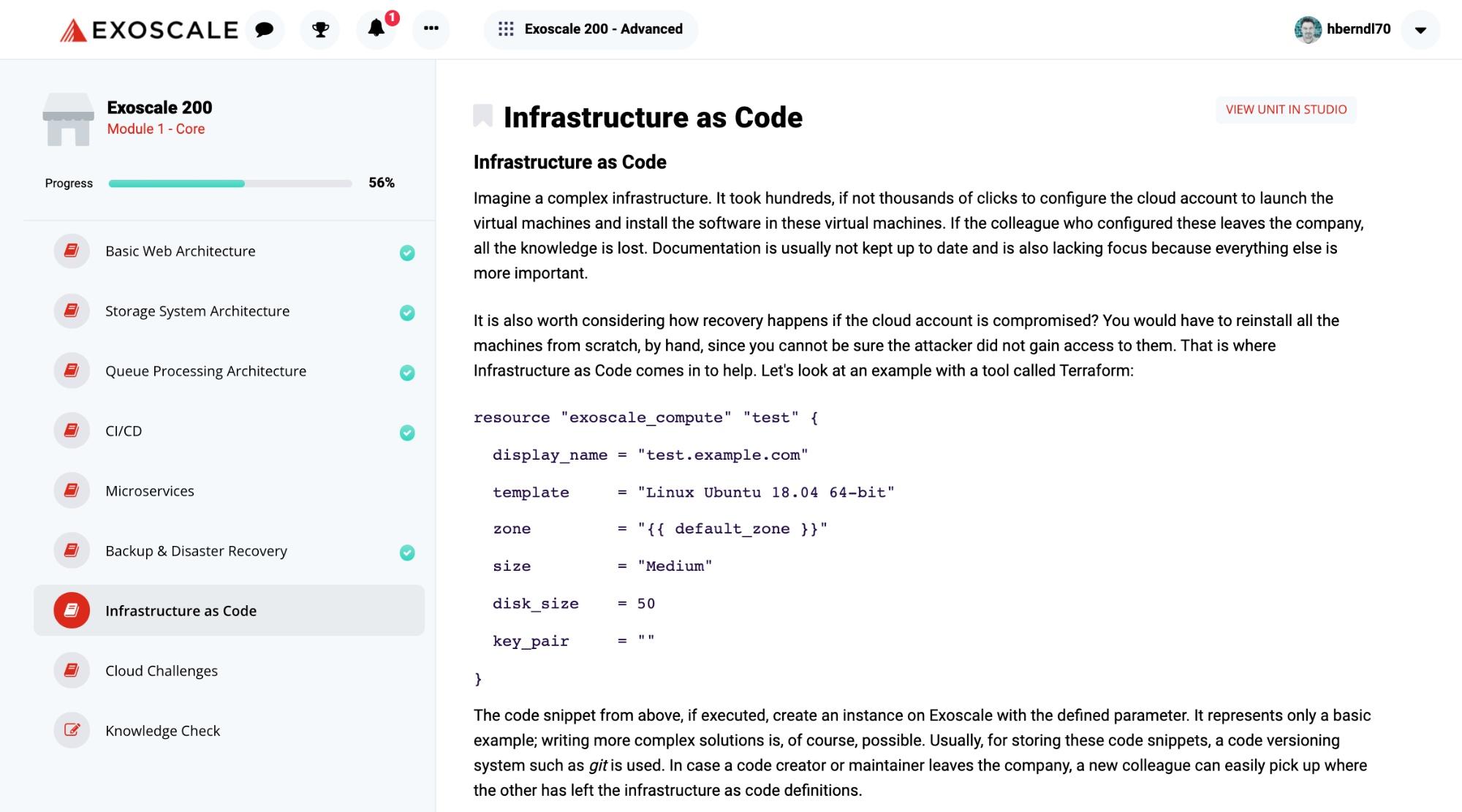 Available courses and certifications at the moment:
Starter Course & Exam
Certified Sales Professional Course & Exam
Pricing Course & Exam
Certified Solution Architect & Exam
Kubernetes Intro Course
We will further expand our course offering and associated exams within the next months to come.
One Academy, open to everyone, anywhere. Join our Academy and become the next Exoscale Expert!